Feature Toggles¶
The Higher Education Package allows you to disable some features in case you don't want to use them or you want to use your own implementation.
If a feature is disabled, the corresponding typoscript, TCA, CSS, plugin configurations, hooks, scheduler tasks and so on won't be included by the Higher Education Package. This can lead to invalid plugins or TCA configuration if the feature was used and afterwards disabled.
Features can be switched on and off in the Extension Configuration module in the backend.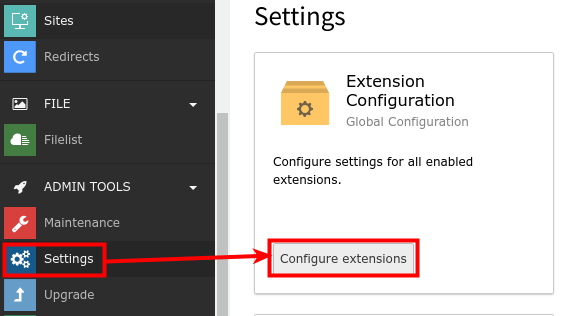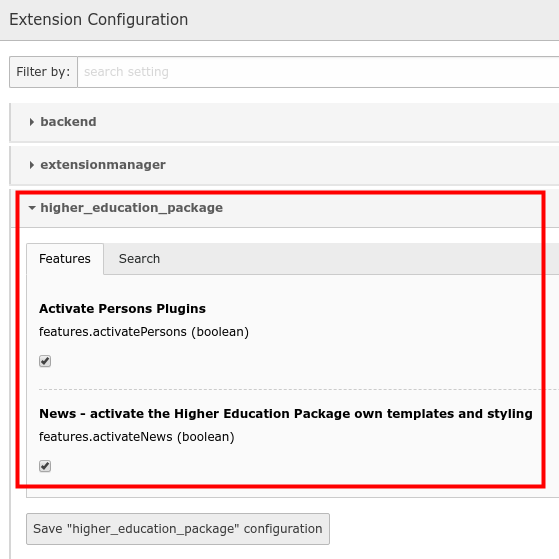 The following features can be toggled:
| Feature | Default |
| --- | --- |
| Persons | enabled |
| News | enabled |
| Styleguide | disabled |
| SCSS autoprefixer | enabled |
| Check for alternative text on image references | enabled |
| Solr | disabled |
| KeSearch | enabled |
| YouTube / Vimeo videos | enabled |
| Department kickstarter | disabled |
| OM Cookie Manager Styling | disabled |