News¶
The news feature allows you to add news records to your website. They will be shown as a list in chronological order. Each news record has also single view in which the full news can be read.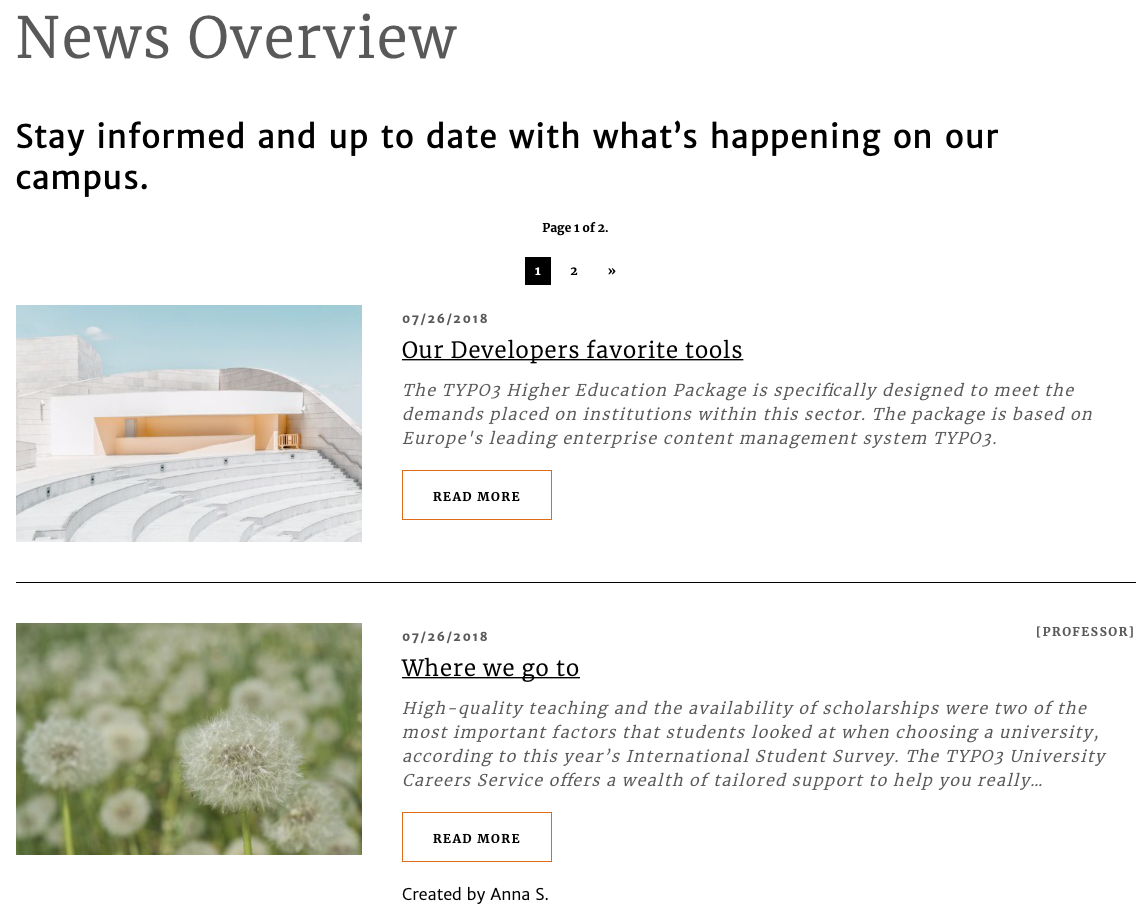 In the backend news records can be created on sysfolders.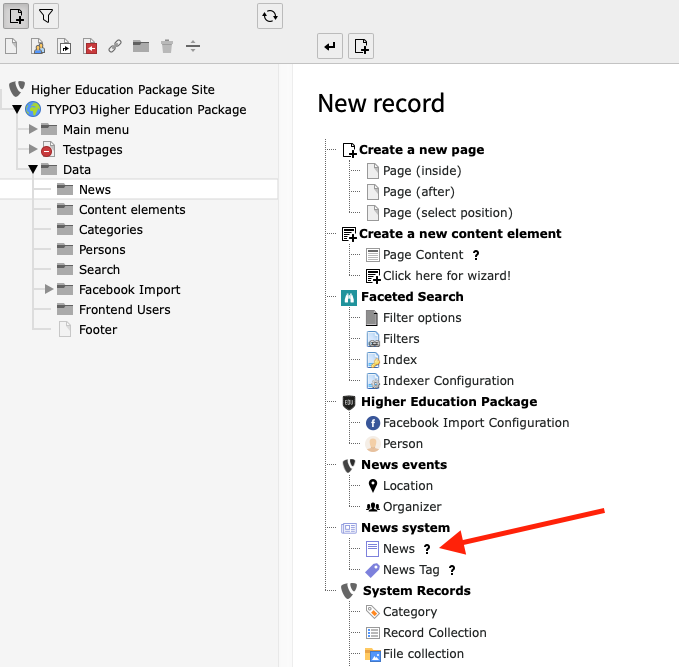 The news extension is very powerful and allows to add images, files to download, related news records, categorization and a lot more.
Tip
See the general news documentation for further information: