Search (ke_search)¶
ke_search is a third-party search extension that provides faceting. Please refer to the official documentation for further information.
Plugin settings for general search page (ke_search searchbox)¶
There are two important settings for a general search page to be set.
CSS File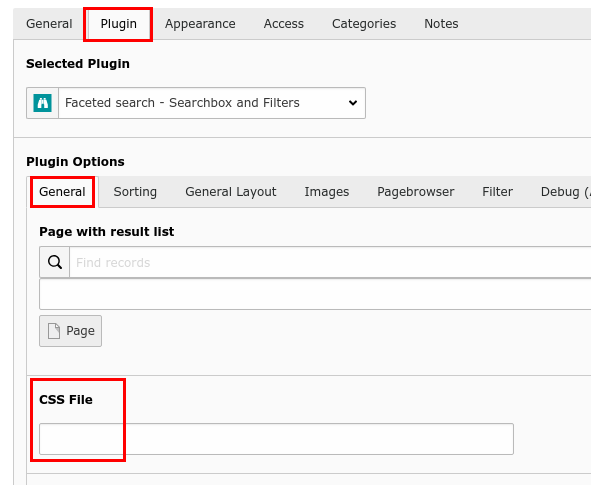 Be sure to remove the default ke_search css setting. Just leave it empty, CSS will be loaded by the higher education package itself.
Template Layout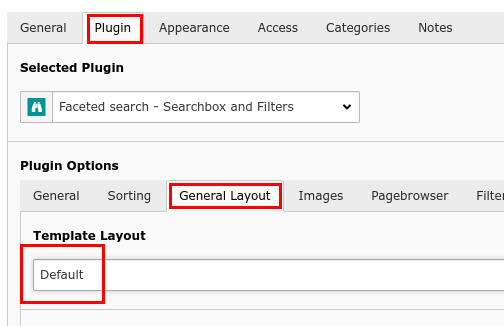 Be sure that the default layout is selected for proper rendering of the result list.
Person records in ke_search¶
The Higher Education Package provides a custom indexer for the packages' own person records.
You can use this indexer by creating a new indexer configuration of type "Persons".